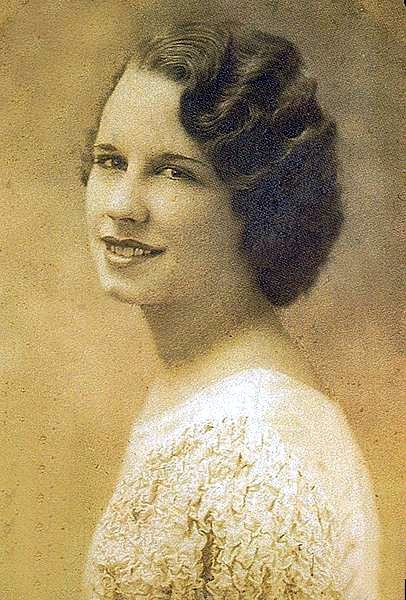 Flossie Brown age 15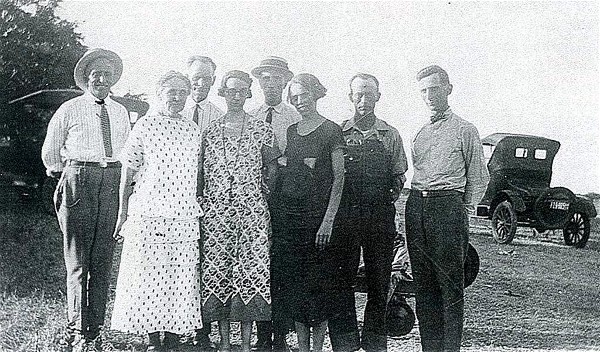 1926: Higgins brothers and sisters (Bessie absent) Reunion at Uncle Jacks
Bud, Mary, Cliff, Aura, Plez, Annabelle, Jack, and Eve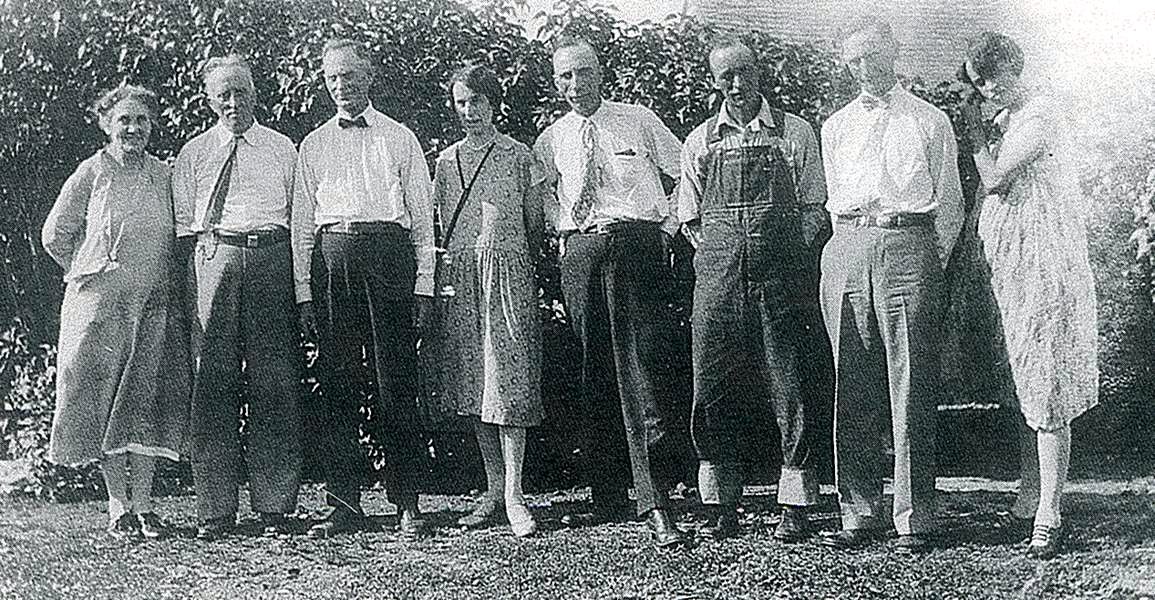 Higgins brothers and sisters, 1927
Mary, Bud, Cliff, Aura, Plez, Jack, Eve, and Annabelle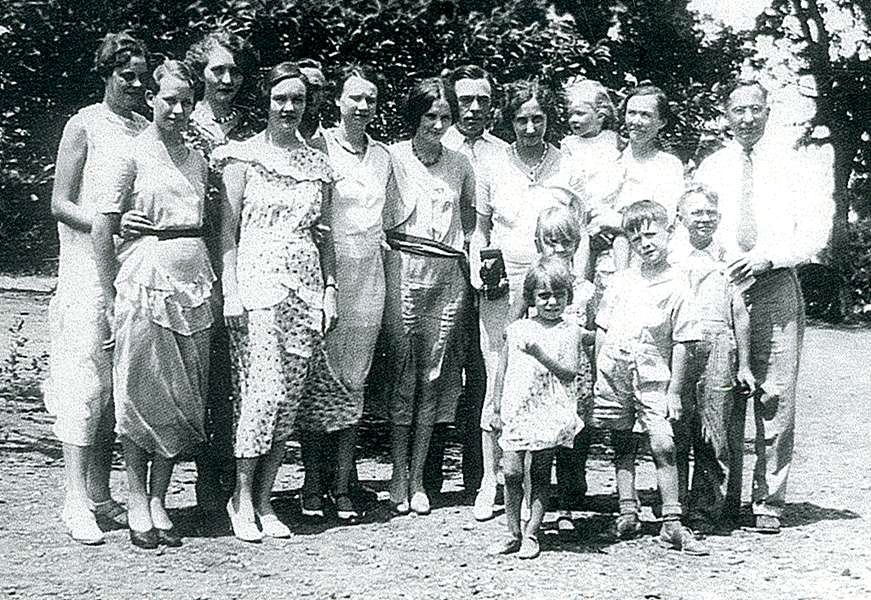 bobbie/

1930 Reunion at Alf Brown's Farm in Cambridge:

Margie Brown, Flossie Brown, Thelma Woods, Alta Higgins,

Lamar Brown, Lola Higgins, Fern Higgins Arthur Moore, Maude Higgins, Blanche Robertson,

(holding Barbara), Harold Higgins Front: Mary Lou, Bobbie, Wally Brown and Harold Moore
1927 Reunion: George Fuller, Francis Higgins, Plez, Mary Moore, Cliff, Aura Fuller, Lola Higgins,
Eve, Bud, Ben Robertson, Arthur Moore, Fern Higgins, Ernest Darlington, Thestine, Flossie and Margaret
Seated: Jackie Higgins, Marilyn Fitzgerald, Dale Fuller and friend, Wally, Bobbie Brown, Lucy Higgins,
Junior Brown, Joe Higgins, Harold Moore, Donnie, Jennie and Uncle Jack. Donnie was Thestine's son.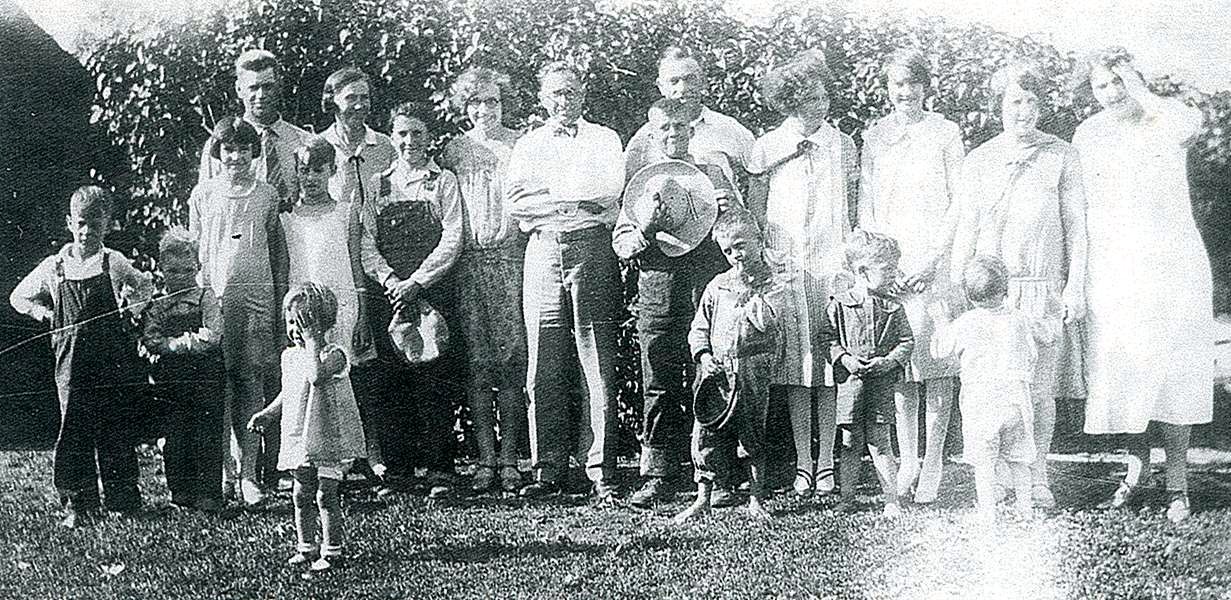 1927 Cousins, Back row: Ben Robertson, Blanche Robinson, Lola Higgins, Harold Higgins, Arthur Moore, Fern Higgins,
Lola (?), Thestine, Jennie, (T's mother),
Middle row: Margaret Robinson, Flossie Brown, Dale Fuller, Jackie Higgins.
Front row: Junior Brown Harold Moore, Barbara Brown, Wally, Joe Higgins and Donnie